Absolute 80s live
The UK's 80s radio station.
Now playing:
Playlist
Summer Of '69
Bryan Adams
1582337765
Together In Electric Dreams
The Human League
1582337535
Wherever I Lay My Hat (That's My Home)
Paul Young
1582337043
Venus
Bananarama
1582336833
Shattered Dreams
Johnny Hates Jazz
1582336161
Glory Days
Bruce Springsteen
1582335920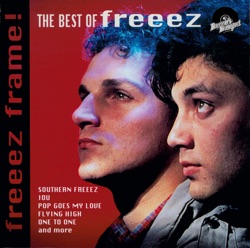 I.O.U.
Freeez
1582335699
Open Your Heart
David Guetta & Madonna
1582335478
Mystify
Inxs
1582335027
Young at Heart
The Bluebells
1582334837
About Absolute 80s
Absolute 80s is a digital radio station in the United Kingdom that plays tunes of the 1980s. The station was launched at 7.00 pm on 4 December 2009 and the first music it played was "(You Gotta) Fight for Your Right (To Party!)" by the Beastie Boys.
On 14 May 2010, Absolute 80s was aired in mono at 64kbps on Digital One national DAB digital radio. On 29 February 2016, it upgraded to Sound Digital (80kbps in mono) although it continued to broadcast on Digital One until the end of April 2016.
Absolute 80s can be heard on DAB Digital Radio, Freesat, Sky and Virgin Media channel.
Schedule
| Time | Program |
| --- | --- |
| midnight - 6 a.m. | Non-Stop Absolute 80s |
| 6 a.m. - 10 a.m. | Dave Berry's 80s Breakfast - With Dave Berry, Emma Jones, Glenn Moore & Matt Dyson |
| 10 a.m. - 1 p.m. | The 80s No Repeat Guarantee - With Martyn Lee |
| 1 p.m. - 4 p.m. | The 80s No Repeat Guarantee - With Richie Firth |
| 4 p.m. - 8 p.m. | 80s Drive - With Leona Graham |
| 8 p.m. - midnight | Non-Stop Absolute 80s |
| Time | Program |
| --- | --- |
| midnight - 6 a.m. | Non-Stop Absolute 80s |
| 6 a.m. - 10 a.m. | Dave Berry's 80s Breakfast - With Dave Berry, Emma Jones, Glenn Moore & Matt Dyson |
| 10 a.m. - 1 p.m. | The 80s No Repeat Guarantee - With Martyn Lee |
| 1 p.m. - 4 p.m. | The 80s No Repeat Guarantee - With Richie Firth |
| 4 p.m. - 8 p.m. | 80s Drive - With Leona Graham |
| 8 p.m. - midnight | Non-Stop Absolute 80s |
| Time | Program |
| --- | --- |
| midnight - 6 a.m. | Non-Stop Absolute 80s |
| 6 a.m. - 10 a.m. | Dave Berry's 80s Breakfast - With Dave Berry, Emma Jones, Glenn Moore & Matt Dyson |
| 10 a.m. - 1 p.m. | The 80s No Repeat Guarantee - With Martyn Lee |
| 1 p.m. - 4 p.m. | The 80s No Repeat Guarantee - With Richie Firth |
| 4 p.m. - 8 p.m. | 80s Drive - With Leona Graham |
| 8 p.m. - midnight | Non-Stop Absolute 80s |
| Time | Program |
| --- | --- |
| midnight - 6 a.m. | Non-Stop Absolute 80s |
| 6 a.m. - 10 a.m. | Dave Berry's 80s Breakfast - With Dave Berry, Emma Jones, Glenn Moore & Matt Dyson |
| 10 a.m. - 1 p.m. | The 80s No Repeat Guarantee - With Martyn Lee |
| 1 p.m. - 4 p.m. | The 80s No Repeat Guarantee - With Richie Firth |
| 4 p.m. - 8 p.m. | 80s Drive - With Leona Graham |
| 8 p.m. - midnight | Non-Stop Absolute 80s |
| Time | Program |
| --- | --- |
| midnight - 6 a.m. | Non-Stop Absolute 80s |
| 6 a.m. - 10 a.m. | Dave Berry's 80s Breakfast - With Dave Berry, Emma Jones, Glenn Moore & Matt Dyson |
| 10 a.m. - 1 p.m. | The 80s No Repeat Guarantee - With Martyn Lee |
| 1 p.m. - 4 p.m. | The 80s No Repeat Guarantee - With Richie Firth |
| 4 p.m. - 7 p.m. | 80s Drive - With Leona Graham |
| 7 p.m. - 10 p.m. | Friday Night 80s - With Claire Sturgess |
| 10 p.m. - midnight | Non-Stop Absolute 80s |
| Time | Program |
| --- | --- |
| midnight - 9 a.m. | Non-Stop Absolute 80s |
| 9 a.m. - noon | The Frank Skinner Show - With Frank Skinner, Emily Dean & Alun Cochrane |
| noon - 4 p.m. | Richie Firth - With Richie Firth |
| 4 p.m. - 6 p.m. | The All 80s Weekend - With Leona Graham |
| 6 p.m. - 8 p.m. | Tony Hadley's 80s Party - With Tony Hadley |
| 8 p.m. - midnight | Non-Stop Absolute 80s |
| Time | Program |
| --- | --- |
| midnight - 9 a.m. | Non-Stop Absolute 80s |
| 9 a.m. - noon | The Jason Manford Show - With Jason Manford |
| noon - 4 p.m. | Richie Firth - With Richie Firth |
| 2 p.m. - 4 p.m. | Leona Graham - With Leona Graham |
| 4 p.m. - 9 p.m. | The Absolute 80s Chart - With Martyn Lee |
| 9 p.m. - 11 p.m. | Forgotten 80s - With Matthew Rudd |
| 10 p.m. - midnight | Non-Stop Absolute 80s |
| 11 p.m. - midnight | Non-Stop Absolute 80s |
Related Stations
Podcasts
Radio Stations by Genre
Twitter