America's Country live
Hot Country Hits from the 90s to Now!
Now playing:
Playlist
Mud On the Tires
Brad Paisley
1603315416
More Than My Hometown
Morgan Wallen
1603315105
This Is It
Scotty McCreery
1603314884
Ain't Always The Cowboy
Jon Pardi
1603314673
Beer Can't Fix (feat. Jon Pardi)
Thomas Rhett
1603314462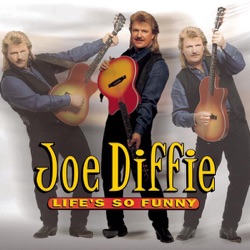 Bigger Than The Beatles
Joe Diffie
1603314241
GOOD TIME
Niko Moon
1603314020
That's Why I Love Dirt Roads
Granger Smith
1603313799
I'll Wait for You
Joe Nichols
1603313568
Martha Divine
Ashley McBryde
1603313357
About America's Country
Hot Country Hits from the 90s to Now! Brad Paisley, Jason Aldean, George Strait, Maren Morris, and MUCH More. At America's Country, we LOVE country music! We hope you feel that love and passion every time you listen! If there's anything you need, email me directly at timmy@americascountry.us or click the Message button on our page! We want to help you build and grow your business! Internet radio is just starting to explode! We're riding that wave and want you to get on this wave with us! If you want to promote your business or service, please send an email to ads@americascountry.us and we can work out a great package that will help you increase your brand recognition and your sales! If you are an aspiring country artist and would like to have your music considered for airplay, send me your music (.WAV or 320 .MP3) to studio@americascountry.us and I will listen and provide feedback.
Schedule
| Time | Program |
| --- | --- |
| midnight - 6 a.m. | Hot Country Hits! - The biggest hits from the 90's to now! |
| 6 a.m. - 10 a.m. | John & Heidi Show - News, Entertainment, and lots of fun! |
| Time | Program |
| --- | --- |
| midnight - 6 a.m. | Hot Country Hits! - The biggest hits from the 90's to now! |
| 6 a.m. - 10 a.m. | John & Heidi Show - News, Entertainment, and lots of fun! |
| Time | Program |
| --- | --- |
| midnight - 6 a.m. | Hot Country Hits! - The biggest hits from the 90's to now! |
| 6 a.m. - 10 a.m. | John & Heidi Show - News, Entertainment, and lots of fun! |
| Time | Program |
| --- | --- |
| midnight - 6 a.m. | Hot Country Hits! - The biggest hits from the 90's to now! |
| 6 a.m. - 10 a.m. | John & Heidi Show - News, Entertainment, and lots of fun! |
| Time | Program |
| --- | --- |
| midnight - 6 a.m. | Hot Country Hits! - The biggest hits from the 90's to now! |
| 6 a.m. - 10 a.m. | John & Heidi Show - News, Entertainment, and lots of fun! |
Related Stations
Radio Stations by Genre
Twitter