America's Country live
Hot Country Hits from the 90s to Now!
Now playing:
Playlist
Came Here to Forget
Blake Shelton
1618402882
Simple
Florida Georgia Line
1618402701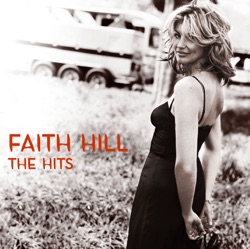 Piece of My Heart
Faith Hill
1618402251
Love You Like I Used To
Russell Dickerson
1618402061
Nobody
Dylan Scott
1618401911
That Ain't Me No More
Matt Stell
1618401721
Shoot Me Straight
Brothers Osborne
1618401421
Don't Think I Don't Think About It
Darius Rucker
1618401231
Sober as a Drunk
Kameron Marlowe
1618401031
Just the Way
Parmalee
1618400841
About America's Country
Hot Country Hits from the 90s to Now! Brad Paisley, Jason Aldean, George Strait, Maren Morris, and MUCH More. At America's Country, we LOVE country music! We hope you feel that love and passion every time you listen! If there's anything you need, email me directly at timmy@americascountry.us or click the Message button on our page! We want to help you build and grow your business! Internet radio is just starting to explode! We're riding that wave and want you to get on this wave with us! If you want to promote your business or service, please send an email to ads@americascountry.us and we can work out a great package that will help you increase your brand recognition and your sales! If you are an aspiring country artist and would like to have your music considered for airplay, send me your music (.WAV or 320 .MP3) to studio@americascountry.us and I will listen and provide feedback.
Schedule
| Time | Program |
| --- | --- |
| midnight - 6 a.m. | Hot Country Hits! - The biggest hits from the 90's to now! |
| 6 a.m. - 10 a.m. | John & Heidi Show - News, Entertainment, and lots of fun! |
| Time | Program |
| --- | --- |
| midnight - 6 a.m. | Hot Country Hits! - The biggest hits from the 90's to now! |
| 6 a.m. - 10 a.m. | John & Heidi Show - News, Entertainment, and lots of fun! |
| Time | Program |
| --- | --- |
| midnight - 6 a.m. | Hot Country Hits! - The biggest hits from the 90's to now! |
| 6 a.m. - 10 a.m. | John & Heidi Show - News, Entertainment, and lots of fun! |
| Time | Program |
| --- | --- |
| midnight - 6 a.m. | Hot Country Hits! - The biggest hits from the 90's to now! |
| 6 a.m. - 10 a.m. | John & Heidi Show - News, Entertainment, and lots of fun! |
| Time | Program |
| --- | --- |
| midnight - 6 a.m. | Hot Country Hits! - The biggest hits from the 90's to now! |
| 6 a.m. - 10 a.m. | John & Heidi Show - News, Entertainment, and lots of fun! |
Related Stations
Radio Stations by Genre
Twitter