Playlist
This Is Your You (feat. Maurissa Rose)
Theo Parrish
1600908352
The Message Continues
Nubya Garcia
1600907643
III. Rain Song for Five Bass Guitars
The Growth Eternal
1600907584
Talmen
Felbm
1600907143
Virtual Sex (Interlude)
BadaBoom!
1600907003
Shinrinyoku
Sven Wunder
1600906843
Sun Track II (For Black Healing) [feat. Tiff Ortiz]
musclecars
1600905971
SHOES (feat. Virgil Abloh)
Lupe Fiasco
1600905411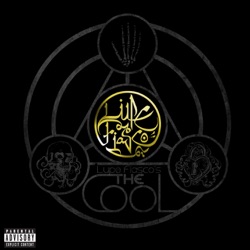 Paris, Tokyo
Lupe Fiasco
1600905250
World's on Fire
The Prodigy
1600905121
About BBC Radio 1
BBC Radio 1 is one of the BBC's two flagship radio stations (the other being BBC Radio 2 ) that broadcasts to FM, DAB and TV from London. This station specializes in modern popular music and current chart hits throughout the day and it provides alternative genres such as electronica, dance, hip hop, rock and indie after 7 pm. It aims to a public aged 15 to 29 and the average age of its UK audience since 2009 is 30.
BBC Radio 1 was aired for the first time in 1967 to meet the demand for music generated by pirate radio stations. In 1991 it initiated a 24-hour broadcasting.
Schedule
| Time | Program |
| --- | --- |
| 1 a.m. - 3 a.m. | Radio 1's Residency |
| 3 a.m. - 4 a.m. | The Radio 1 Takeover |
| 4 a.m. - 6:33 a.m. | Jordan North |
| 6:33 a.m. - 10 a.m. | Radio 1 Breakfast with Greg James |
| 10 a.m. - 12:45 p.m. | Clara Amfo |
| 12:45 p.m. - 1 p.m. | Newsbeat |
| 1 p.m. - 4 p.m. | Scott Mills |
| 4 p.m. - 5:45 p.m. | Nick Grimshaw |
| 5:45 p.m. - 6 p.m. | Newsbeat |
| 6 p.m. - 7 p.m. | Nick Grimshaw |
| 7 p.m. - 8 p.m. | Radio 1's Future Sounds with Annie Mac |
| 8 p.m. - 9:02 p.m. | Radio 1's Power Down Playlist with Annie Mac |
| 9:02 p.m. - 11 p.m. | The 8th with Dev |
| 11 p.m. - 1 a.m. | Radio 1's Indie Show with Jack Saunders |
| Time | Program |
| --- | --- |
| 1 a.m. - 3 a.m. | Radio 1's Drum & Bass Show with René LaVice |
| 3 a.m. - 4 a.m. | Radio 1's Hype Chart with Phil Taggart |
| 4 a.m. - 6:33 a.m. | Adele Roberts |
| 6:33 a.m. - 10 a.m. | Radio 1 Breakfast with Greg James |
| 10 a.m. - 12:45 p.m. | Clara Amfo |
| 12:45 p.m. - 1 p.m. | Newsbeat |
| 1 p.m. - 4 p.m. | Scott Mills |
| 4 p.m. - 5:45 p.m. | Nick Grimshaw |
| 5:45 p.m. - 6 p.m. | Newsbeat |
| 6 p.m. - 7 p.m. | Nick Grimshaw |
| 7 p.m. - 9:02 p.m. | Radio 1's Future Sounds with Annie Mac |
| 9:02 p.m. - 11 p.m. | The 8th with Dev |
| 11 p.m. - 1 a.m. | Radio 1's Indie Show with Jack Saunders |
| Time | Program |
| --- | --- |
| 1 a.m. - 3 a.m. | Annie Nightingale presents... |
| 3 a.m. - 3:40 a.m. | Radio 1 Comedy |
| 3:40 a.m. - 4 a.m. | Radio 1 and 1Xtra's Stories |
| 4 a.m. - 6:33 a.m. | Arielle Free |
| 6:33 a.m. - 10 a.m. | Radio 1 Breakfast with Greg James |
| 10 a.m. - 12:45 p.m. | Clara Amfo |
| 12:45 p.m. - 1 p.m. | Newsbeat |
| 1 p.m. - 4 p.m. | Scott Mills |
| 4 p.m. - 5:45 p.m. | Nick Grimshaw |
| 5:45 p.m. - 6 p.m. | Newsbeat |
| 6 p.m. - 7 p.m. | Nick Grimshaw |
| 7 p.m. - 9:02 p.m. | Radio 1's Future Sounds with Annie Mac |
| 9:02 p.m. - 11 p.m. | The 8th with Dev |
| 11 p.m. - 1 a.m. | Radio 1's Indie Show with Jack Saunders |
| Time | Program |
| --- | --- |
| 1 a.m. - 3 a.m. | Benji B |
| 3 a.m. - 3:30 a.m. | Radio 1 Comedy |
| 3:30 a.m. - 4 a.m. | Radio 1's Workout Mix |
| 4 a.m. - 6:33 a.m. | Arielle Free |
| 6:33 a.m. - 10 a.m. | Radio 1 Breakfast with Greg James |
| 10 a.m. - 12:45 p.m. | Clara Amfo |
| 12:45 p.m. - 1 p.m. | Newsbeat |
| 1 p.m. - 4 p.m. | Scott Mills |
| 4 p.m. - 5:45 p.m. | Nick Grimshaw |
| 5:45 p.m. - 6 p.m. | Newsbeat |
| 6 p.m. - 7 p.m. | Nick Grimshaw |
| 7 p.m. - 9:02 p.m. | Radio 1's Future Sounds with Annie Mac |
| 9:02 p.m. - 11 p.m. | The 8th with Dev |
| 11 p.m. - midnight | Radio 1's Residency With Royal T, DJ Q and Flava D |
| 11 p.m. - 1 a.m. | Radio 1's Indie Show with Jack Saunders |
| Time | Program |
| --- | --- |
| 1 a.m. - 3 a.m. | Radio 1's Soundsystem with Toddla T |
| 3 a.m. - 3:40 a.m. | Radio 1 Comedy |
| 3:40 a.m. - 4 a.m. | Radio 1's Chill Mix |
| 4 a.m. - 6:33 a.m. | Jordan North |
| 4 a.m. - 6 a.m. | Adele Roberts |
| 6 a.m. - 10 a.m. | Matt and Mollie |
| 6:33 a.m. - 10 a.m. | Radio 1 Breakfast with Greg James |
| 10 a.m. - 11 a.m. | Radio 1's Greatest Hits |
| 10 a.m. - 12:45 p.m. | Clara Amfo |
| 11 a.m. - 12:45 p.m. | Maya Jama |
| 12:45 p.m. - 1 p.m. | Newsbeat |
| 1 p.m. - 4 p.m. | Dev and Alice |
| 4 p.m. - 5:45 p.m. | The Official Chart With Scott Mills |
| 5:45 p.m. - 6 p.m. | Newsbeat |
| 6 p.m. - 7 p.m. | Radio 1's Dance Anthems |
| 7 p.m. - 9 p.m. | Radio 1's Dance Party with Annie Mac |
| 9 p.m. - 11 p.m. | Pete Tong |
| 11 p.m. - 1 a.m. | Danny Howard |
| Time | Program |
| --- | --- |
| 1 a.m. - 3 a.m. | Radio 1's Essential Mix |
| 3 a.m. - 6 a.m. | Radio 1's Wind Down |
| 6 a.m. - 10 a.m. | Matt and Mollie |
| 10 a.m. - 1 p.m. | Radio 1's Greatest Hits |
| 10 a.m. - 11 a.m. | Radio 1's Greatest Hits |
| 11 a.m. - 1 p.m. | Maya Jama |
| 1 p.m. - 4 p.m. | Alice Levine |
| 1 p.m. - 4 p.m. | Dev and Alice |
| 4 p.m. - 7 p.m. | Radio 1's Dance Anthems |
| 7 p.m. - 9 p.m. | 1Xtra's Takeover with DJ Target |
| 9 p.m. - 11 p.m. | Seani B |
| 11 p.m. - 1 a.m. | Diplo and Friends |
| Time | Program |
| --- | --- |
| 1 a.m. - 4 a.m. | Radio 1's Asian Beats with Kan D Man & DJ Limelight |
| 4 a.m. - 6 a.m. | David Rodigan |
| 6 a.m. - 10 a.m. | Matt and Mollie |
| 10 a.m. - 11 a.m. | Radio 1's Greatest Hits |
| 11 a.m. - 1 p.m. | Arielle Free |
| 1 p.m. - 4 p.m. | Alice Levine |
| 1 p.m. - 4 p.m. | Dev and Alice |
| 4 p.m. - 6 p.m. | Radio 1's Life Hacks |
| 6 p.m. - 7 p.m. | Radio 1's Most Played |
| 7 p.m. - 9 p.m. | Radio 1's Chillest Show with Phil Taggart |
| 9 p.m. - 11 p.m. | Radio 1's Rock Show with Daniel P Carter |
| 11 p.m. - 1 a.m. | Radio 1's Residency |
Contacts
Website: www.bbc.co.uk/radio1
Address: London, W1A 1AA
Telephone: 03700 100 100
Email: radio1.enquiries@bbc.co.uk
Related Stations
Podcasts
Radio Stations by Genre
Twitter