Classic FM live
The World's Greatest Music
Now playing:
Playlist
Harp Concerto in A Major: 2. Larghetto
Marisa Robles
1614810633
Lohengrin: Prelude to Act I
Berliner Philharmoniker & Claudio Abbado
1614810023
Requiem: VI. The Lord Is My Shepherd
John Rutter, City of London Sinfonia & The Cambridge Singers
1614809693
Concerto Grosso in B Minor, Op. 6, No. 12: III. Larghetto e Piano
Martin Pearlman & Boston Baroque
1614809423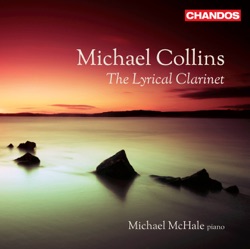 5 Bagatelles, Op. 23: No. 3. Carol
Michael Collins & Michael McHale
1614809253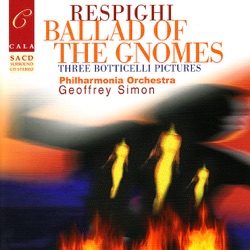 Three Botticelli Pictures: II. The Adoration of the Magi
Geoffrey Simon & London Symphony Orchestra
1614807842
Three Botticelli Pictures: I. Spring
Geoffrey Simon & London Symphony Orchestra
1614807512
Scherzo No. 2 in C Minor, Op. 14
Sophie Pacini
1614807202
Symphony No. 4 in F Major: Allegro
The English Concert & Andrew Manze
1614806771
Nulla in mundo pax, R.630: 1. Nulla in mundo pax (Larghetto)
Emma Kirkby, Academy of Ancient Music & Christopher Hogwood
1614806171
About Classic FM
Classic FM is an independent national radio in the UK that broadcasts classical music. It claims to be "UK's only 100 percent classical music station" and plays from older music to modern film scores and video game music. This station broadcasts in FM, DAB digital radio, Freeview, satellite, cable television and over the internet.
Classic FM was aired for the first time on 7 September 1992. In its early days the station played producer-selected popular classics. This changed to a selector software with a playlist of 50,000 listed tracks. "Zadok the Priest" was the first track to be broadcast by the station.
Schedule
| Time | Program |
| --- | --- |
| midnight - 1 a.m. | Smooth Classics - With Myleene Klass |
| 1 a.m. - 6 a.m. | Bob Jones |
| 6 a.m. - 9 a.m. | Classic FM's More Music Breakfast - With Tim Lihoreau |
| 9 a.m. - 1 p.m. | John Suchet |
| 1 p.m. - 5 p.m. | Christmas Eve Requests - With Anne-Marie Minhall and John Brunning |
| 5 p.m. - 5:30 p.m. | Aled Jones narrates The Snowman |
| 5:30 p.m. - 7 p.m. | Children & The Arts' Christmas Carol Concert - With Jane Jones |
| 7 p.m. - 10 p.m. | The Story of Carols - With Anne-Marie Minhall |
| 10 p.m. - 1 a.m. | Smooth Classics - With Karthi Gnanasegaram |
| Time | Program |
| --- | --- |
| 1 a.m. - 6 a.m. | Bob Jones |
| 6 a.m. - 9 a.m. | Classic FM's More Music Breakfast - With Tim Lihoreau |
| 9 a.m. - 1 p.m. | John Suchet |
| 1 p.m. - 5 p.m. | Anne-Marie Minhall |
| 5 p.m. - 7 p.m. | Classic FM Drive - With John Brunning |
| 7 p.m. - 8 p.m. | Smooth Classics at Seven - With John Brunning |
| 8 p.m. - 10 p.m. | The Full Works Concert - With Jane Jones |
| 10 p.m. - 1 a.m. | Smooth Classics - With Margherita Taylor |
| Time | Program |
| --- | --- |
| 1 a.m. - 6 a.m. | Sam Pittis |
| 6 a.m. - 9 a.m. | Classic FM's More Music Breakfast - With Tim Lihoreau |
| 9 a.m. - 1 p.m. | John Suchet |
| 1 p.m. - 5 p.m. | Anne-Marie Minhall |
| 5 p.m. - 5:30 p.m. | Aled Jones narrates The Snowman |
| 5 p.m. - 7 p.m. | Classic FM Drive - With John Brunning |
| 7 p.m. - 10 p.m. | The Story of Carols - With Anne-Marie Minhall |
| 7 p.m. - 8 p.m. | Smooth Classics at Seven - With John Brunning |
| 8 p.m. - 10 p.m. | The Full Works Concert - With Jane Jones |
| 10 p.m. - 1 a.m. | Smooth Classics - With Margherita Taylor |
| Time | Program |
| --- | --- |
| 1 a.m. - 6 a.m. | Sam Pittis |
| 6 a.m. - 9 a.m. | Classic FM's More Music Breakfast - With Tim Lihoreau |
| 9 a.m. - 1 p.m. | John Suchet |
| 1 p.m. - 5 p.m. | Anne-Marie Minhall |
| 5 p.m. - 5:30 p.m. | Aled Jones narrates The Snowman |
| 5 p.m. - 7 p.m. | Classic FM Drive - With John Brunning |
| 7 p.m. - 10 p.m. | The Story of Carols - With Anne-Marie Minhall |
| 7 p.m. - 8 p.m. | Smooth Classics at Seven - With John Brunning |
| 8 p.m. - 10 p.m. | The Full Works Concert - With Catherine Bott |
| 10 p.m. - 1 a.m. | Smooth Classics - With Margherita Taylor |
| Time | Program |
| --- | --- |
| 1 a.m. - 6 a.m. | Jane Jones |
| 6 a.m. - 9 a.m. | Classic FM's More Music Breakfast - With Tim Lihoreau |
| 9 a.m. - 1 p.m. | John Suchet |
| 1 p.m. - 5 p.m. | Anne-Marie Minhall |
| 5 p.m. - 7 p.m. | Classic FM Drive - With John Brunning |
| 7 p.m. - 8 p.m. | Smooth Classics at Seven - With John Brunning |
| 8 p.m. - 10 p.m. | The Full Works Concert - With Catherine Bott |
| 10 p.m. - 1 a.m. | Smooth Classics - With Margherita Taylor |
| 10 p.m. - 1 a.m. | Smooth Classics - With Karthi Gnanasegaram |
| Time | Program |
| --- | --- |
| 1 a.m. - 4 a.m. | Katie Breathwick |
| 4 a.m. - 7 a.m. | Bob Jones |
| 7 a.m. - 10 a.m. | Alan Titchmarsh |
| 10 a.m. - 1 p.m. | Bill Turnbull |
| 1 p.m. - 3 p.m. | Alexander Armstrong |
| 3 p.m. - 5 p.m. | Nicholas Owen |
| 5 p.m. - 7 p.m. | Saturday Night at the Movies |
| 7 p.m. - 9 p.m. | Cowan's Classicsc - With Rob Cowan |
| 9 p.m. - 10 p.m. | David Mellor's Light Music Masters |
| 10 p.m. - 1 a.m. | Smooth Classics - With Myleene Klass |
| Time | Program |
| --- | --- |
| 1 a.m. - 4 a.m. | Katie Breathwick |
| 4 a.m. - 7 a.m. | Bob Jones |
| 7 a.m. - 10 a.m. | Aled Jones |
| 10 a.m. - 1 p.m. | Bill Turnbull |
| 1 p.m. - 3 p.m. | Alexander Armstrong |
| 3 p.m. - 5 p.m. | Charlotte Hawkins |
| 5 p.m. - 7 p.m. | The Classic FM Chart |
| 7 p.m. - 9 p.m. | David Mellor |
| 9 p.m. - 10 p.m. | Everything You Ever Wanted to Know about Classical Music |
| 10 p.m. - 1 a.m. | Smooth Classics - With Myleene Klass |
Contacts
Website:&nbspwww.classicfm.com/
Address:&nbsp30 Leicester Square, London, WC2H 7LA
Telephone:&nbsp03457 491812
Email:&nbspCustomer.Support@Global.com
Related Stations
Podcasts
Radio Stations by Genre
Twitter