Heart London 106.2 live
Turn up the feel good
Now playing:
Playlist
Baka, Baka Liten Kaka
Göteborgs Symfonietta
1596556760
Feel (Radio Edit)
Robbie Williams
1596556410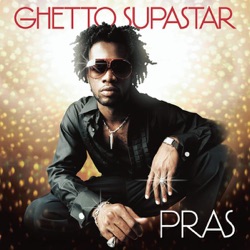 Ghetto Supastar (That Is What You Are)
Pras
1596556239
Stereo Love
Edward Maya
1596556100
Don't Start Now
Dua Lipa
1596555919
Cheap Thrills
Sia
1596555780
Drag Me Down
One Direction
1596555659
Signs (feat. Charlie Wilson & Justin Timberlake)
David Guetta & Snoop Dogg
1596555279
Dancing in the Moonlight (feat. NEIMY)
Jubel
1596555119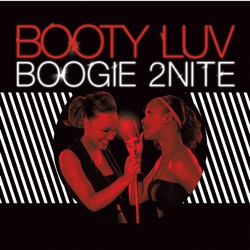 Boogie 2Nite (Seamus Haji Big Love Edit)
Booty Luv
1596554849
About Heart London 106.2
Heart London is a regional radio station aired from studios at Leicester Square in London. The station is owned and operated by Global Radio as part of the Heart network. Heart London is available on FM, DAB digital radio in London, and across the UK on Freesat, Sky, Freeview, TalkTalk TV and Virgin Media. It is also available on MXR regional DAB multiplexes in the North West, North East, the Severn Estuary and Yorkshire, as well as on Switch Digital in central Scotland.
Heart London local programming is produced and broadcast from Heart's Leicester Square studios and all networked programming originates from Global Radio's London headquarters.
Schedule
| Time | Program |
| --- | --- |
| 1 a.m. - 4 a.m. | Simon Beale |
| 4 a.m. - 6 a.m. | Early Breakfast - With Jenni Falconer |
| 6 a.m. - 9 a.m. | Heart Breakfast - With Jamie & Emma |
| 9 a.m. - 1 p.m. | Toby Anstis |
| 1 p.m. - 4 p.m. | Matt Wilkinson |
| 4 p.m. - 7 p.m. | JK and Lucy |
| 7 p.m. - 10 p.m. | Sian Welby |
| 10 p.m. - 1 a.m. | Kat Shoob |
| Time | Program |
| --- | --- |
| 1 a.m. - 4 a.m. | Simon Beale |
| 4 a.m. - 6 a.m. | Early Breakfast - With Jenni Falconer |
| 6 a.m. - 9 a.m. | Heart Breakfast - With Jamie & Emma |
| 9 a.m. - 1 p.m. | Toby Anstis |
| 1 p.m. - 4 p.m. | Matt Wilkinson |
| 1 p.m. - 4 p.m. | Zoe Hardman |
| 4 p.m. - 7 p.m. | JK and Lucy |
| 7 p.m. - 10 p.m. | Sian Welby |
| 10 p.m. - 1 a.m. | Kat Shoob |
| Time | Program |
| --- | --- |
| 1 a.m. - 4 a.m. | Simon Beale |
| 4 a.m. - 6 a.m. | Early Breakfast - With Jenni Falconer |
| 6 a.m. - 9 a.m. | Heart Breakfast - With Jamie & Emma |
| 9 a.m. - 1 p.m. | Toby Anstis |
| 1 p.m. - 4 p.m. | Matt Wilkinson |
| 1 p.m. - 4 p.m. | Zoe Hardman |
| 4 p.m. - 7 p.m. | JK and Lucy |
| 7 p.m. - 10 p.m. | Sian Welby |
| 10 p.m. - 1 a.m. | Kat Shoob |
| Time | Program |
| --- | --- |
| 1 a.m. - 4 a.m. | Simon Beale |
| 4 a.m. - 6 a.m. | Early Breakfast - With Jenni Falconer |
| 6 a.m. - 9 a.m. | Heart Breakfast - With Jamie & Emma |
| 9 a.m. - 1 p.m. | Toby Anstis |
| 1 p.m. - 4 p.m. | Matt Wilkinson |
| 1 p.m. - 4 p.m. | Zoe Hardman |
| 4 p.m. - 7 p.m. | JK and Lucy |
| 7 p.m. - 10 p.m. | Sian Welby |
| 10 p.m. - 1 a.m. | Fia Tarrant |
| Time | Program |
| --- | --- |
| 1 a.m. - 4 a.m. | Simon Beale |
| 4 a.m. - 6 a.m. | Early Breakfast - With Jenni Falconer |
| 6 a.m. - 9 a.m. | Heart Breakfast - With Jamie & Emma |
| 9 a.m. - 1 p.m. | Toby Anstis |
| 1 p.m. - 4 p.m. | Matt Wilkinson |
| 1 p.m. - 4 p.m. | Zoe Hardman |
| 4 p.m. - 7 p.m. | JK and Lucy |
| 7 p.m. - 10 p.m. | Heart's Club Classics - With Annaliese |
| 10 p.m. - 1 a.m. | Lilah Parsons |
| Time | Program |
| --- | --- |
| 1 a.m. - 6 a.m. | James Stewart |
| 6 a.m. - 10 a.m. | JK and Lucy |
| 10 a.m. - 1 p.m. | Matt Wilkinson |
| 1 p.m. - 4 p.m. | Kevin Hughes |
| 4 p.m. - 7 p.m. | Rochelle Humes |
| 7 p.m. - 10 p.m. | Heart's Club Classics - With Annaliese |
| 10 p.m. - 1 a.m. | Lilah Parsons |
| Time | Program |
| --- | --- |
| 1 a.m. - 6 a.m. | James Stewart |
| 6 a.m. - 9 a.m. | Jenni Falconer |
| 9 a.m. - noon | Sian Welby |
| noon - 4 p.m. | Fia Tarrant |
| 4 p.m. - 7 p.m. | The Official Vodafone Big Top 40 - With Marvin Humes |
| 7 p.m. - 10 p.m. | Emma Bunton |
| 10 p.m. - 1 a.m. | Zoe Hardman & Anna Whitehouse |
Contacts
Website: www.heart.co.uk/london/
Address: 30 Leicester Square, London, WC2H 7LA
Telephone: 0333 200 2000
Email: customer.support@global.com
Related Stations
Podcasts
Radio Stations by Genre
Twitter