Radio Marca Barcelona live
El deporte que se vive
Now playing:
Playlist
Un Día en las Carreras de Coches
Los Planetas
1585996732
Don't You Care
Josef Falkensköld
1585996622
'54, '74, '90, 2006
Sportfreunde Stiller
1585996212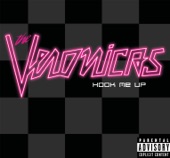 Untouched
The Veronicas
1585994570
That Woman
Pop Tops
1585994410
Free Birds
SaraoMusic
1585994350
Travelling Too
Ganga Giri
1585994260
Superstition
Céline Dion & Stevie Wonder
1585994100
21st Century (Digital Boy)
Bad Religion
1585993169
Sunchyme (Sash! Rmx Edit)
Dario G
1585992799
About Radio Marca Barcelona
Radio Marca Barcelona tiene su origen en el diario Marca, uno de los períodos líderes en la prensa española. Pertenece al Grupo Unidad Editorial y emite en Barcelona en la frecuencia 89.1 FM.
Es una radio temática dedicada al deporte durante 24h. Radio Marca Barcelona pone especial enfoque en la actividad deportiva en esta ciudad. Uno de sus programas de mayor éxito es Pericosonline, con Francesc Via, que sigue toda la actualidad del R.C.D. Espanyol.
Contacts
Website: www.radiomarcabarcelona.com/
Address: Avda. Diagonal 460 3, 08006 Barcelona - España
Telephone: +34 934 15 30 06
Email: info@radiomarcabarcelona.com
Related Stations
Radio Stations by Genre
Twitter