Radio Veronica live
De hits van je leven
Now playing:
Playlist
Hanging By a Moment
Lifehouse
1600674668
Summer Is Over
Dusty Springfield
1600674404
Aan De Kust (Live)
BLØF
1600674115
Turn Off the Light
Nelly Furtado
1600673637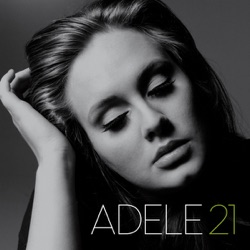 Rolling In the Deep
Adele
1600672787
Cruel Summer
Bananarama
1600672532
Summer of '69
Bryan Adams
1600672322
Smalltown Boy
Bronski Beat
1600672097
Viva La Vida
Coldplay
1600671842
Los Bij Elkaar
Miss Montreal
1600671345
About Radio Veronica
Radio Veronica is een Nederlandse commerciële radiozender van Talpa Radio, die voornamelijk pop- en rockmuziek van de jaren 80 van de 20e eeuw en later draait. 
Radio Veronica in zijn huidige vorm werd op 31 augustus 2003 gecreëerd door een fusie van het kabelstation Radio Veronica van de Vereniging Veronica en de gouden oldiestation Radio 103 van Sky Radio Ltd.
Het station is vergelijkbaar met Sky Radio door hun gelijkenis van decennia (1980 - vandaag). Het enige verschil is dat Sky geen "rockmuziek" speelt.
Frequencies
91.6 FM

103.2 FM

97.7 FM

103.0 FM

94.0 FM

96.6 FM

96.3 FM

103.1 FM
Related Stations
Podcasts
Radio Stations by Genre