Radio X London live
Get into the music
Now playing:
Playlist
Black Chandelier
Biffy Clyro
1656822061
You're All I Have
Snow Patrol
1656821831
Sin Control (feat. Molly Lewis) [Instrumental]
Trish Toledo
1656821771
Munich
Editors
1656821431
We're On Our Way Now
Noel Gallagher's High Flying Birds
1656821199
She Bangs the Drums
The Stone Roses
1656820979
Not Nineteen Forever
Courteeners
1656820779
In My Room
The Beach Boys
1656820739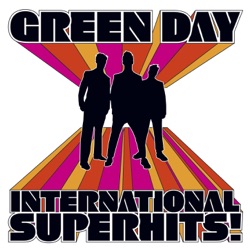 Welcome to Paradise
Green Day
1656820349
Thnks Fr Th Mmrs
Fall Out Boy
1656820159
About Radio X London
Radio X is a United Kingdom commercial radio station that is owned by the Global media company. This station has employed a vast number of DJs that have became famous such as Ricky Gervais, Karl Pilkington, Stephen Merchant, Simon Pegg, Christian O'Connell, among many others.
Radio X was formerly known as Xfm, and it was created in London in 1992 by Sammy Jacob and Chris Parry. On 21 September 2015, Xfm was rebranded as Radio X. "Love Machine" by Girls Aloud was the first song aired by the rebranded Radio X. Since that date till today it continues to play alternative music, mainly indie rock.
Schedule
| Time | Program |
| --- | --- |
| midnight - 4 a.m. | Elspeth Pierce |
| 4 a.m. - 8 a.m. | Michael Lavin |
| 8 a.m. - noon | Jack Wood |
| noon - 4 p.m. | Dan Gasser |
| 4 p.m. - 7 p.m. | John Kennedy's Great X-Pectations |
| 7 p.m. - 10 p.m. | George Godfrey |
| 10 p.m. - midnight | Florence Lives on Radio X |
| Time | Program |
| --- | --- |
| midnight - 5 a.m. | Rich Wolfenden |
| 5 a.m. - 8 a.m. | Issy Panayis |
| 8 a.m. - 11 a.m. | Toby Tarrant |
| 11 a.m. - 2 p.m. | The Chris Moyles Show |
| 2 p.m. - 5 p.m. | Jack Wood |
| 5 p.m. - 8 p.m. | Johnny Vaughan |
| 8 p.m. - 11 p.m. | In Conversation with Muse |
| 11 p.m. - 1 a.m. | Foo Fighters on Radio X |
| Time | Program |
| --- | --- |
| 1 a.m. - 6 a.m. | Rich Wolfenden |
| 6 a.m. - 10 a.m. | The Chris Moyles Show |
| 10 a.m. - 1 p.m. | Jack Wood |
| 1 p.m. - 3 p.m. | Florence Lives on Radio X |
| 3 p.m. - 7 p.m. | Dan Gasser |
| 7 p.m. - 10 p.m. | Gordon Smart |
| 10 p.m. - 1 a.m. | Mumford And Sons Album Playback |
| Time | Program |
| --- | --- |
| 1 a.m. - 6 a.m. | Rich Wolfenden |
| 6 a.m. - 10 a.m. | Jack Wood |
| 10 a.m. - 1 p.m. | Dan Gasser |
| 1 p.m. - 4 p.m. | Dan O'Connell |
| 4 p.m. - 7 p.m. | Issy Panayis |
| 7 p.m. - 10 p.m. | George Godfrey |
| 10 p.m. - 1 a.m. | Arctic Monkeys Album Playback |
| Time | Program |
| --- | --- |
| 1 a.m. - 6 a.m. | Rich Walters |
| 6 a.m. - 10 a.m. | Jack Wood |
| 10 a.m. - 1 p.m. | Dan Gasser |
| 1 p.m. - 4 p.m. | Dan O'Connell |
| 4 p.m. - 7 p.m. | Issy Panayis |
| 7 p.m. - 10 p.m. | George Godfrey |
| 10 p.m. - 2 a.m. | Ross Buchanan |
| Time | Program |
| --- | --- |
| 2 a.m. - 6 a.m. | Rich Walters |
| 6 a.m. - 10 a.m. | Michael Lavin |
| 10 a.m. - 1 p.m. | Issy Panayis |
| 1 p.m. - 4 p.m. | John Robins |
| 4 p.m. - 7 p.m. | Dan Gasser |
| 7 p.m. - 10 p.m. | George Godfrey |
| 10 p.m. - 2 a.m. | Ross Buchanan |
| Time | Program |
| --- | --- |
| 2 a.m. - 6 a.m. | Rich Walters |
| 6 a.m. - 8 a.m. | Michael Lavin |
| 8 a.m. - 11 a.m. | Jack Wood |
| 11 a.m. - 1 p.m. | Danny Wallace |
| 1 p.m. - 4 p.m. | George Godfrey |
| 4 p.m. - 7 p.m. | Dan Gasser |
| 7 p.m. - 10 p.m. | Lliana Bird |
| 10 p.m. - midnight | Rich Wolfenden |
Contacts
Website:&nbspwww.radiox.co.uk
Address:&nbsp30 Leicester Square, 
London , WC2H 7LA United Kingdom
Telephone:&nbsp0330 333 3100
Email:&nbspCustomer.Support@Global.com
Related Stations
Podcasts
Radio Stations by Genre
Twitter