RadioAcktiva live
Now playing:
Playlist
Model Village
Idles
1606200280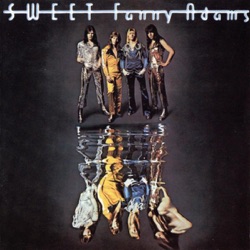 The Ballroom Blitz
Sweet
1606200040
Carnaval Toda la Vída (Live) [Remasterizado 2008]
Los Fabulosos Cadillacs
1606199548
Iron Man
Black Sabbath
1606199187
Personal Jesus (7" Version)
Depeche Mode
1606198896
Bad Decisions (Radio Edit)
Two Door Cinema Club
1606198364
Anna Sun
Walk the Moon
1606198052
Mint Car
The Cure
1606197842
You're Gonna Go Far, Kid
The Offspring
1606197661
Fly Away
Lenny Kravitz
1606197430
About RadioAcktiva
Radioacktiva es una emisora de radio que comenzó su actividad en mayo de 1989 en los 102,9 de FM desde Bogotá. La emisora fue la primera propuesta de radio juvenil de Caracol Radio en FM.
Con el paso del tiempo, Radioacktiva ha contado con la participación de varios Djs y variedad de programas como el Rock n' Roll All Night que fue un espacio lanzado en 2007 y se dedicaba a transmitir canciones de rock de los años 80.
Programas destacados
El gallo
Rock N´Gol
Pantalleros
Locutores principales
Catalina
Pamela
Tato Cepeda
Tota
Related Stations
Radio Stations by Genre
Twitter