Smoothfm 95.3 Sydney live
To keep Sydney relaxed with more music and less talk.
Now playing:
Playlist
Abracadabra
Steve Miller Band
1585434181
Hey, Soul Sister
Train
1585433970
Total Eclipse of the Heart
Bonnie Tyler
1585433709
Big Yellow Taxi (feat. Vanessa Carlton)
Counting Crows
1585433488
Love...Thy Will Be Done
Martika
1585432553
I Can Dream About You
Dan Hartman
1585432322
Crazy for You
David Guetta & Madonna
1585432111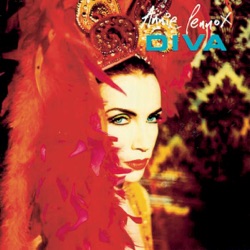 Walking On Broken Glass
Annie Lennox
1585431880
Let's Stay Together
Al Green
1585431690
Wind Beneath My Wings (2015 Remastered)
Bette Midler
1585431017
About Smoothfm 95.3 Sydney
Smooth fm 95.3 is one of the two Australian commercial radio stations that belong to the smoothfm network. This station is located in Sidney that are operated by NOVA Entertainment. The station was born originally named Vega 95.3 and it targeted the baby boomer market of listeners in the 40 to 60 age bracket and played a mix of talk and music from the 1960s to the 2000s. On 2010 it ceased transmission and was replaced by Classic Rock 95.3 , which included a classic rock format. In 2012 it changed its name again to Smooth fm. It currently plays easy listening songs from the late-1950s/early-1960s to the present with a 55+ year span.
Schedule
| Time | Program |
| --- | --- |
| 5:30 a.m. - 9 a.m. | Bogart Torelli & Glenn Daniel |
| 9 a.m. - 1 p.m. | Ty Frost |
| 1 p.m. - 4 p.m. | Simon Diaz |
| 4 p.m. - 8 p.m. | Byron Webb |
| 8 p.m. - midnight | Cameron Daddo |
| Time | Program |
| --- | --- |
| 5:30 a.m. - 9 a.m. | Bogart Torelli & Glenn Daniel |
| 9 a.m. - 1 p.m. | Ty Frost |
| 1 p.m. - 4 p.m. | Simon Diaz |
| 4 p.m. - 8 p.m. | Byron Webb |
| 8 p.m. - midnight | Cameron Daddo |
| Time | Program |
| --- | --- |
| 5:30 a.m. - 9 a.m. | Bogart Torelli & Glenn Daniel |
| 9 a.m. - 1 p.m. | Ty Frost |
| 1 p.m. - 4 p.m. | Simon Diaz |
| 4 p.m. - 8 p.m. | Byron Webb |
| 8 p.m. - midnight | Cameron Daddo |
| Time | Program |
| --- | --- |
| 5:30 a.m. - 9 a.m. | Bogart Torelli & Glenn Daniel |
| 9 a.m. - 1 p.m. | Ty Frost |
| 1 p.m. - 4 p.m. | Simon Diaz |
| 4 p.m. - 8 p.m. | Byron Webb |
| 8 p.m. - midnight | Cameron Daddo |
| Time | Program |
| --- | --- |
| 5:30 a.m. - 9 a.m. | Bogart Torelli & Glenn Daniel |
| 9 a.m. - 1 p.m. | Ty Frost |
| 1 p.m. - 4 p.m. | Simon Diaz |
| 4 p.m. - 8 p.m. | Byron Webb |
| 8 p.m. - midnight | Cameron Daddo |
| Time | Program |
| --- | --- |
| 6 a.m. - 10 a.m. | Melissa Doyle |
| 10 a.m. - 1 p.m. | Richard Wilkins |
| 1 p.m. - 4 p.m. | David Campbell |
| Time | Program |
| --- | --- |
| 6 a.m. - 10 a.m. | Melissa Doyle |
| 10 a.m. - 1 p.m. | Richard Wilkins |
| 1 p.m. - 4 p.m. | David Campbell |
Contacts
Website: https://www.smooth.com.au/smooth
Address: 33 Saunders St Pyrmont, New South Wales, Australia
Telephone: +61 2 9564 9999
Email: contactus@vega953.com.au
Related Stations
Podcasts
Radio Stations by Genre
Twitter