Umhlobo Wenene FM live
Now playing:
Playlist
Heal the World
Michael Jackson
1603099368
MISS YOU
Aaliyah
1603098730
Okokoko (feat. Thebe & Unathi)
Sphectacula and DJ Naves
1603098311
You Never Cross My Mind
Millie Jackson
1603097817
Colours of Africa (feat. Diamond Platnumz & DJ Maphorisa)
Mafikizolo
1603097449
I Just Don't Know What to Do With Myself
Isaac Hayes
1603097047
All At Once
Whitney Houston
1603096786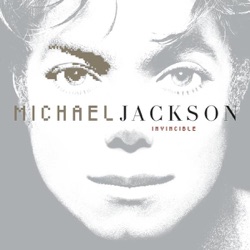 Speechless
Michael Jackson
1603096395
Khambilengculazi
Bheka Dlamini
1603096056
I Swear
All-4-One
1603095477
About Umhlobo Wenene FM
Umhlobo Wenene is a national radio station broadcasting from Port Elizabeth using frequencies ranging between 88-106.8 MHz FM. It is also possible to listen live to this radio through online live streaming and on channel 818 on DSTv.
The station serves the Xhosa-speaking community in South Africa by offering informative, entertaining and music content in this language. Its line-up features news reports with weather and traffic updates, talk shows on current affairs, sports programmes, competitions, music shows and entertainment shows. The station also offers special segments during its broadcast, such as the motivational speeches by Abongile Mangala that aim to empower and inspire the Xhosa-speaking community.
 Main programmes and presenters
Khanya Gqiyazana with Tozama Ngcongolo
Emfuleni wothando with Tsidi Monteiro
Sijikilanga with Zintle Mbusi and Luyanda Gidane
Imvuselelo with Rev Mzukisi Faleni
Lavuth'ibhayi with Gudla Bangi
Abahlali Abangalaliyo with Sinbad
iBrakfesi Eyondlayo Ekuseni (BEE) with Pastor Nozewu "Pastor The DJ", Mafa Bavuma and Coach
Frequencies
92.1 FM

96.2 FM

93.2 FM

92.3 FM

91.6 FM

94.8 FM

91.2 FM

88.6 FM

92.2 FM

90.9 FM

93.5 FM

89.5 FM

91.7 FM

89.1 FM

93.3 FM

90.7 FM

91.7 FM

93.8 FM

91.1 FM

92.7 FM

92.0 FM

90.8 FM

97.1 FM

93.8 FM

91.4 FM

90.8 FM

93.7 FM

91.4 FM

93.2 FM

91.5 FM

91.1 FM

93.4 FM

91.6 FM

92.9 FM

90.9 FM
Related Stations
Radio Stations by Genre
Twitter