Universal 97.7 FM live
La Estación de los Clásicos
Now playing:
Playlist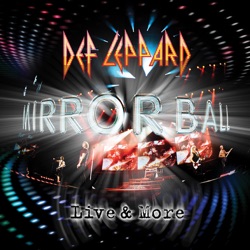 Hysteria
Def Leppard
1590441683
Here Without You
3 Doors Down
1590441428
Secret
Orchestral Manoeuvres In the Dark
1590441173
Gloria
Lena Ka & Umberto Tozzi
1590440921
Total Eclipse of the Heart
Bonnie Tyler
1590440661
Where Is the Love?
Black Eyed Peas with James Brown
1590440420
Every Little Thing She Does Is Magic
The Police
1590440141

My Best Friend's Girl
The Cars
1590439583
Don't Look Back In Anger
オアシス
1590439326
Mr. Roboto
Styx
1590439072
About Universal 97.7 FM
Universal Stereo es una emisora de radio mexicana que transmite música del recuerdo en inglés, con lo mejor de los clásicos, incluyendo aquellos que van desde la década de los 60 hasta los años 80; aunque en épocas recientes también ha incorporado canciones de los 90 e incluso más recientes.
Pertenece al Grupo Radio Centro e inició sus transmisiones en la señal 88.1 FM, sintonía a la cual es todavía muy asociada. Es conocida como "La Estación de los Clásicos", emite estilos románticos y bailables, combinados con notas de actualidad y noticias relevantes.
Se puede escuchar en vivo en la señal 97.7 FM o por internet.
Programas destacados
El Club de los Beatles
La Carambola
Clásicos de Universal
80's Night
Classic Rock
80's Weekend
Locutores Principales
Manuel Guerrero
Javier Pacussich
Paola Gonzales
Adolfo Fernández
Contacts
Website: universal977.com/
Address: Av. Constituyentes 1154. Col. Lomas Altas. 11950 México, D.F.. Las Lomas
Telephone: +52 55 5259 2281
Email: universal@radiocentro.com
Related Stations
Podcasts
Radio Stations by Genre
Twitter