Virgin Radio live
Pop Rock Electro
Now playing:
Playlist
Nothing Breaks Like a Heart (feat. Miley Cyrus)
Mark Ronson
1603791285
Control
Zoe Wees
1603791055
The Tide
Barry Moore
1603790875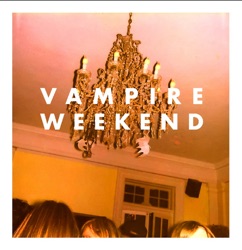 A-Punk
Vampire Weekend
1603790825
Midnight Sky
Miley Cyrus
1603790545
Mama (feat. Sting)
G4shi
1603790515
Shape of You (Stormzy Remix)
Ed Sheeran
1603790255
Physical
Dua Lipa
1603790064
The One That You Love
LP
1603789912
Tout oublier (feat. Roméo Elvis)
Angèle
1603789763
About Virgin Radio
Virgin Radio (anciennement Europe 2) est une radio privée française qui diffuse essentiellement de la musique électro-rock & pop. Si vous voulez écouter les derniers succès et les meilleurs sons de la musique pop, rock et électro, Virgin Radio est la radio qu'il vous faut !
Vous pouvez également retrouver plusieurs webradios et des podcasts sur le site virginradio.fr.
Principaux programmes
Warm Up avec Robin
Virgin Tonic
#ToujoursEnsemble
Top Virgin Radio
Victor Virgin Radio
Electroshock
DJ Save My Night
Animateurs Principaux
Camille Combal
Mélanie
Nico du Bureau
Ginger
Clément l'Incruste
Paul de Montreuil
Julien
Victor
Amandine
Frequencies
103.5 FM

103.5 FM

100.3 FM

102.4 FM

88.1 FM

94.7 FM

95.8 FM

94.3 FM

91.2 FM

87.9 FM

87.9 FM

96.8 FM

98.4 FM

103.3 FM

88.3 FM
Schedule
| Time | Program |
| --- | --- |
| midnight - 2 a.m. | Electroshock |
| 7 a.m. - 10 a.m. | Virgin Tonic - Camille Combal, Mélanie et Clément l'Incruste |
| 10 a.m. - noon | Lionel - Pierre Alex |
| noon - 4 p.m. | Marion - Marion Allègre |
| 4 p.m. - 8 p.m. | Victor Virgin Radio |
| 8 p.m. - 9 p.m. | Top Virgin Radio |
| 9 p.m. - 11:59 p.m. | World of Pop |
| Time | Program |
| --- | --- |
| 7 a.m. - 10 a.m. | Virgin Tonic - Camille Combal, Mélanie et Clément l'Incruste |
| 10 a.m. - noon | Lionel - Pierre Alex |
| noon - 4 p.m. | Marion - Marion Allègre |
| 4 p.m. - 8 p.m. | Victor Virgin Radio |
| 8 p.m. - 9 p.m. | Top Virgin Radio |
| 9 p.m. - 11:59 p.m. | World of Pop |
| Time | Program |
| --- | --- |
| 7 a.m. - 10 a.m. | Virgin Tonic - Camille Combal, Mélanie et Clément l'Incruste |
| 10 a.m. - noon | Lionel - Pierre Alex |
| noon - 4 p.m. | Marion - Marion Allègre |
| 4 p.m. - 8 p.m. | Victor Virgin Radio |
| 8 p.m. - 9 p.m. | Top Virgin Radio |
| 9 p.m. - 11:59 p.m. | World of Pop |
| Time | Program |
| --- | --- |
| 7 a.m. - 10 a.m. | Virgin Tonic - Camille Combal, Mélanie et Clément l'Incruste |
| 10 a.m. - noon | Lionel - Pierre Alex |
| noon - 4 p.m. | Marion - Marion Allègre |
| 4 p.m. - 8 p.m. | Victor Virgin Radio |
| 8 p.m. - 9 p.m. | Top Virgin Radio |
| 9 p.m. - 11:59 p.m. | World of Pop |
| Time | Program |
| --- | --- |
| 7 a.m. - 10 a.m. | Virgin Tonic - Camille Combal, Mélanie et Clément l'Incruste |
| 10 a.m. - noon | Lionel - Pierre Alex |
| noon - 4 p.m. | Marion - Marion Allègre |
| 4 p.m. - 8 p.m. | Victor Virgin Radio |
| 8 p.m. - 9 p.m. | Top Virgin Radio |
| 9 p.m. - 11:59 p.m. | World of Pop |
| Time | Program |
| --- | --- |
| 6 a.m. - 9 a.m. | Le Meilleur du Virgin Tonic avec Pierre Alex - Pierre Alex |
| 9 a.m. - noon | Pierre Alex - Pierre Alex |
| noon - 7 p.m. | Amandine - Amandine |
| 4 p.m. - 7 p.m. | Victor |
| 7 p.m. - 8 p.m. | Top Virgin Radio |
| 8 p.m. - 10 p.m. | Top Virgin Electro |
| Time | Program |
| --- | --- |
| 6 a.m. - 8 a.m. | Pierre Alex - Pierre Alex |
| 8 a.m. - 9 a.m. | Top en VF |
| noon - 6 p.m. | Amandine - Amandine |
| 4 p.m. - 6 p.m. | Victor |
| 6 p.m. - 8 p.m. | Top World of Pop |
| 8 p.m. - midnight | Le Lab Virgin Radio |
Contacts
Website: www.virginradio.fr/
Address: VIRGIN RADIO 2, rue des Cévennes 75015 Paris
Telephone: 3916
Email: virginradio.fr@gmail.com
Related Stations
Podcasts
Radio Stations by Genre
Twitter